Faceless
Graphics for Feature Length Documentary on the Hong Kong Protest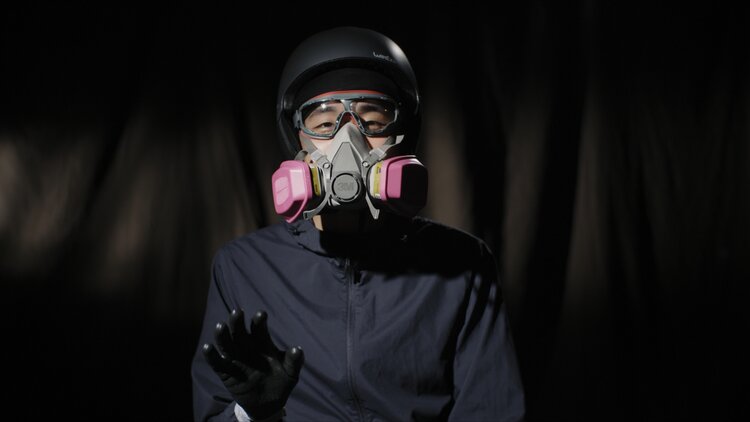 Overview
---
"Faceless" (2021) follows four young protestors in Hong Kong struggling to protect their freedom and way of life under the shadow of authoritarianism.
I worked closely with the filmmakers (director, producer, editors, and distributors) to create graphics for the film, and oversaw its implementation. The film was premiered in the
Hot Docs Festival 2021
.
︎ Film Trailer
Role
Graphics
Tools
Adobe Photoshop, Illustrator, After Effects
Graphics
---
Reflecting on the intimate portrayal in the film and the rapid erosion of freedom and autonomy in Hong Kong, I created a design system for the film graphics and posters focusing on the idea of erasure of identities.
Poster Design

The poster also include symbolisms familiar to those in the pro-democracy camp — helmet worn by many protesters in face of increasing police forces, a sticker of the Black Bauhinia — a variant of the Hong Kong flag popular in the Anti-Extradition Bill Protest (2019-20), and a graffiti saying "Hongkongers, Resist!"
Film Graphics

I prioritized creating a clear and strong graphic system with typographic and graphic elements that could work with a wide range of color tones, as well as communicate a sense of resilience. As the four protagonists' identities are hidden, I created associated icons for each of them for clear differentiation. The circle & line graphic used for dates and name tags allude to Hong Kong MTR (subway), which hold significance in the protest.

I created rough animation sequences in After Effects to communicate motion graphics treatment for the editor to implement in Avid.