Edit, Please
Interactive tool informing journalists on appropriate language and framing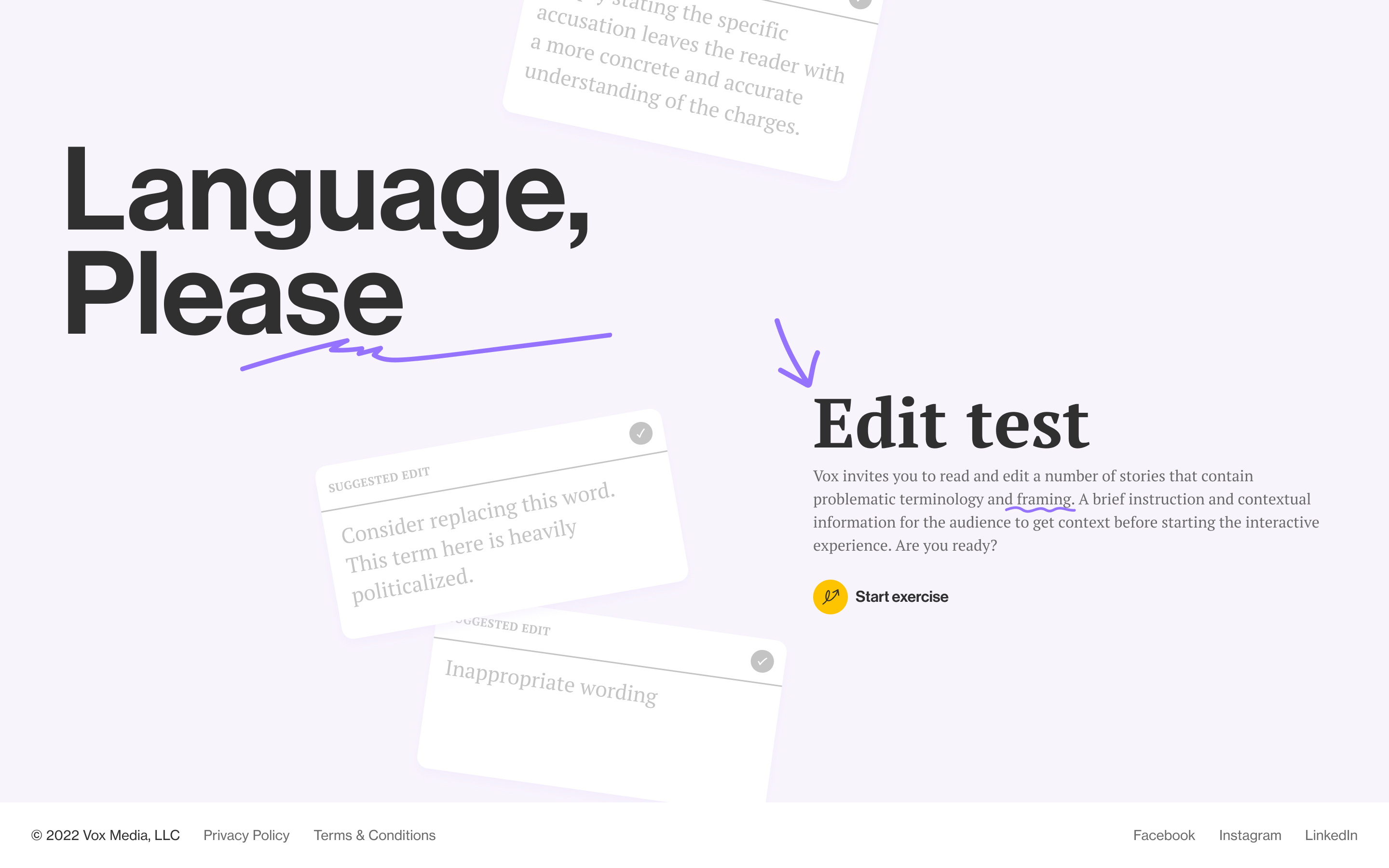 I was approached by Vox Media to create an interactive learning tool to inform journalists how to approach language and framing on coverage of communities and identities.

This project is part of Vox's Language, Please project — a collection of editing resources covering a range of complex DE&I topics.

I was the designer and project manager, working closely with a developer and editors at Vox to oversee the entire project — from proposal pitching, shaping, discussing tech stack, to design production and handoff.
Product Design · Visual Design · Project management