Youswim
Refreshing brand and E-commerce website for a size inclusive swimwear brand
Made with a flexible ribbed fabric, Youswim's suits are designed to adapt your body through life's changes.

We were tasked with two scopes of work:
1. Adapting the current site to accomodate their size expansion (From one size to two: Stretch I + Stretch II)
2. Complete refresh of their brand and website, built on top of Shopify

Role
UX lead, working with two designers and one brand strategist

Branding · Web Design · User Testing · Copywriting
Company: XXIX
First scope of work
While the initial ask from Youswim was to adapt their current site to accomodate for the addition of the new size (Stretch II), the original site had many usability issues.

Working with a very limited budget and collaborating closely with a developer, I advocated for and prioritized options for usability and accessibility improvements. These improvements include adding filter functionality, clarifying hierarchy in representing colors, adding hover states, and adjusting color contrast.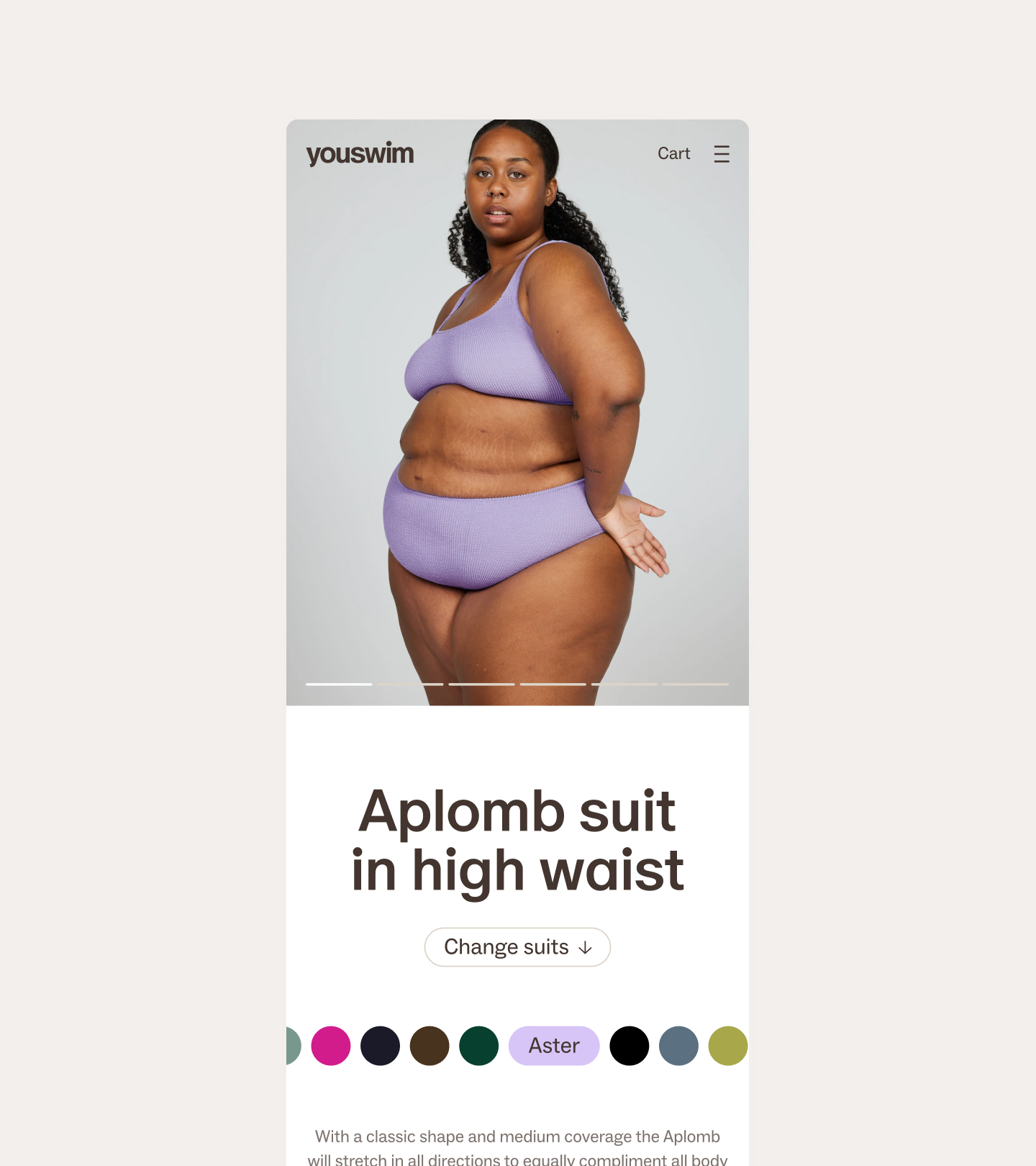 Brand refresh
Motion is leveraged to represent change over time, as well as shifting gradient, and a new typeface with expressive variable type treatments to their elevated approach to art direction.
User Testing
Aysnc usability testing was conducted to discover any pain points especially around purchasing the suit and understanding the core brand concept of two-sizes-fit-most. Part of the concerns were around balancing expressive brand design with usability.
I created a report with analysis as well as a list of suggested iterations from low-to-high design and development efforts.
︎︎︎

V
iew user testing report